Power Panels
As the name describes these panels mostly distribute and switch power. Power distribution panels are very crucial part of a power network for any equipment, building, or facility.  
Service Entrance Equipment
Solution Control Systems have the proper approvals to manufacture service entrance equipment. We manufacture disconnect and breaker panels for this application from 30A to 1000A with various interrupting rating equipment. Features Nema 12/3R/4/4X enclosure Lockable handle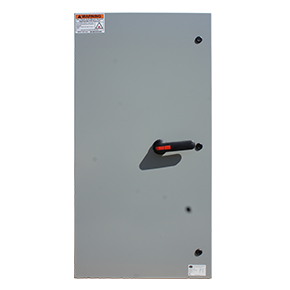 Transfer Switches
Transfer switches are manufactured in two types: automatic or manual. These can be used to switch the load or the supply safely without changing any wiring. These panels can be used for generator sets or parking lot receptacles etc.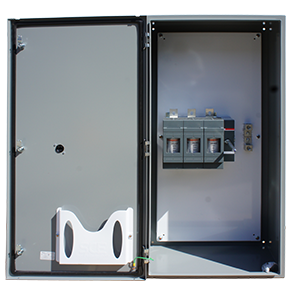 Power Disconnects
There are available in 30amps to 1600amps and up to 600V Non Fused Disconnect Fused Disconnect Circuit Breaker Features Lockable handle Lockable enclosure Enclosure Types Nema 1/12/3R/4/4X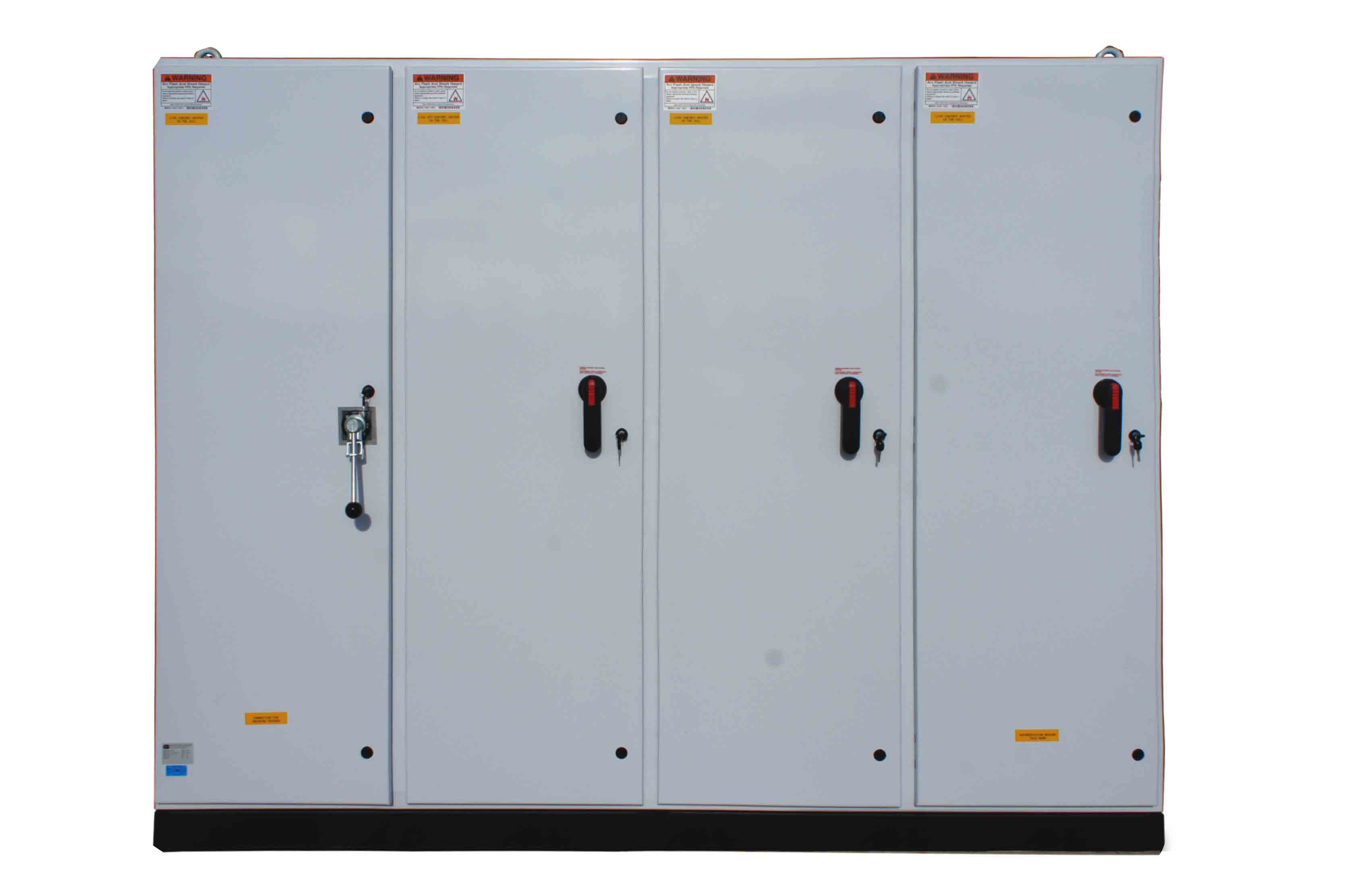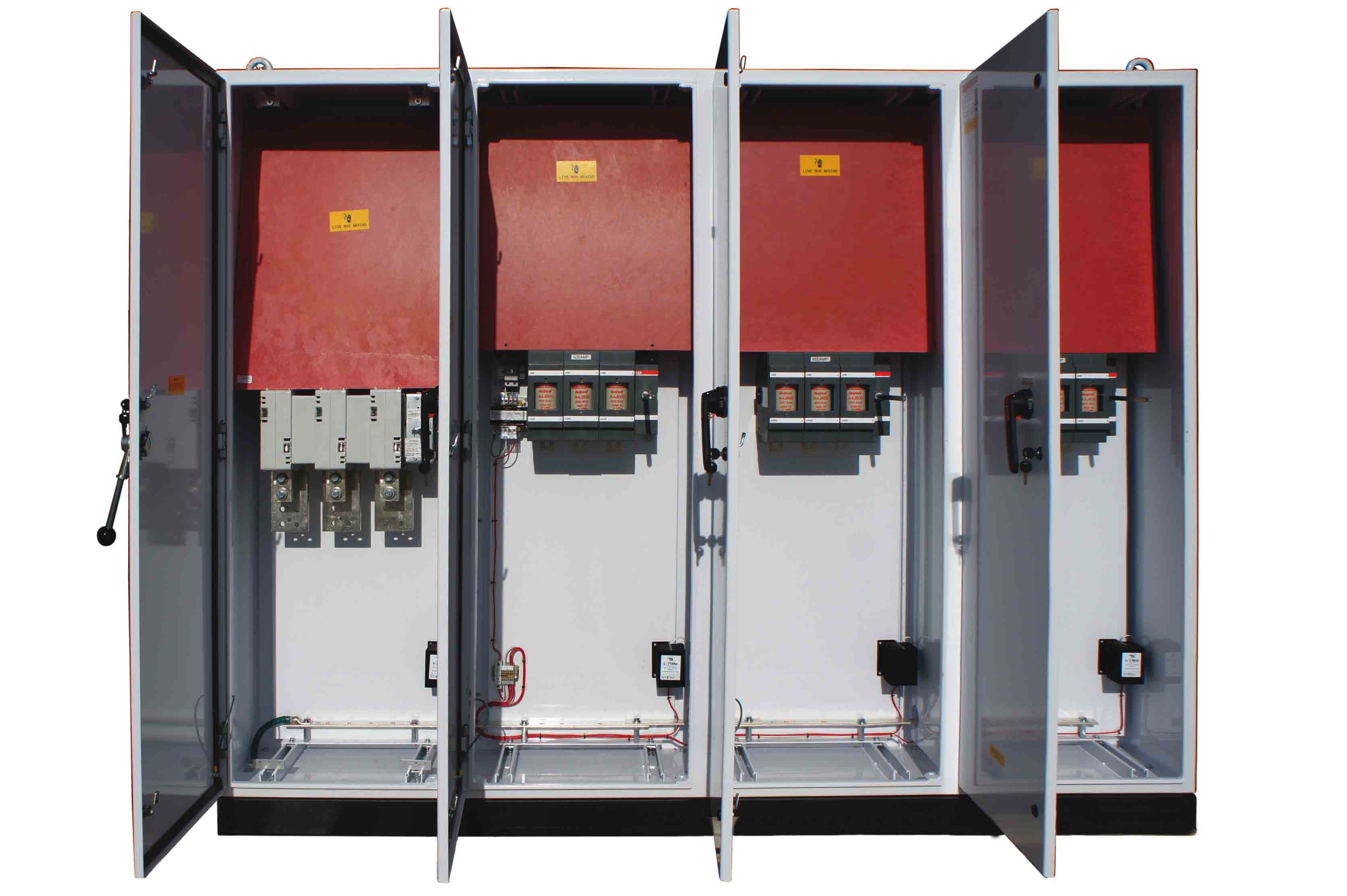 Power Distribution Panel
This distribution panel is rated for 2000 A current and 45 kA short circuit current rating. It has 1600 A non fused disconnect for incoming power and 3  compartments of 600 A fused disconnects for supplying the variable frequency drives.