There are numerous renowned companies in Canada and worldwide that have come up with the high quality explosion proof motor control panels and a variety of other devices and systems. You have to choose the right one according to your requirement and type of services you need. For this, online search is the best way of getting the right solutions and support.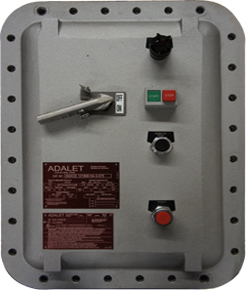 Among some of the top companies and service providers that are offering you a variety of explosion proof panels and motor control panels, name of Solution Control Systems comes on the top. Solution Control Systems, an Edmonton Canada based industrial automation and control system integration company, brings you a variety of motor control panels with technical specifications and features so that you can choose the best one or more according to your choice. Solution Control Systems has a team of engineers and experts who have a proven track record of offering you the best engineering solutions and control panels that you can choose according to your requirement and type of industry.
Also Read: A New Range of Motor Control Panels and Soft Starter Panels at Solution Control Systems
Prices for these devices and systems are affordable and go well your budget. Whether you are looking for advanced motor control panels, explosion proof panels or any kind of other panel or variable frequency systems, you will get the best one from the comfort of home and according to your requirement with some added benefits. You have to contact via any convenient mode of communication and place your order for motor control panels and different other panels.