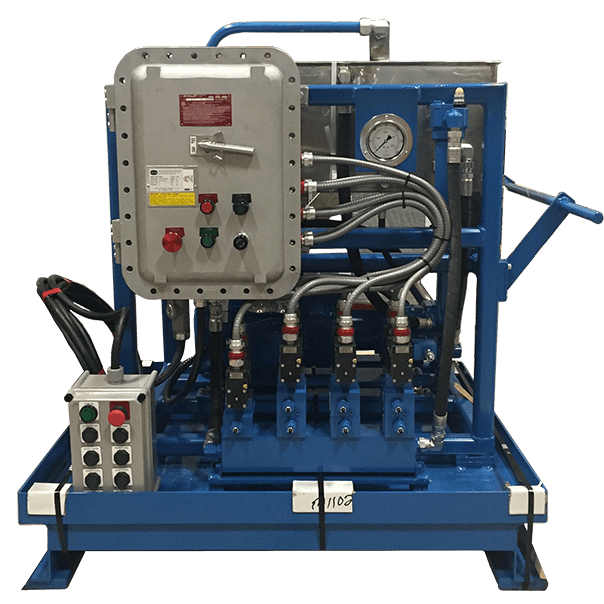 Div 2 Rated Hydraulic Power Unit
Hydraulic power units provide hydraulic power for various application (e.g. operating the valves, hydraulic motors, winches and cylinders or rams for linear motion). We can design and build a complete control panel for your classified area or non-classified area hydraulic power.
The classified area rated control panels can be installed in Zone 1, Zone 2, Division 1 and Division 2 areas. If the motor controller is part of the panel then in most cases the panel must flame proof or a purged air panel. However, if the motor controller is remote then the enclosures can be a general-purpose enclosure with any incendive devices hermetically sealed.
The picture shows a Division 2 rated explosion proof control panel installed on a skid and wired to a pump motor, tank heater, low level & temperature switch, Division 2 rated operator control station and valves. All explosion proof type devices are wired using sealing glands to prevent the release of explosion from that device into cable.
There are some other types of protection methods available by can be implemented by talking to the inspection authority to save cost which purely depends on the application, size and nature of the project.