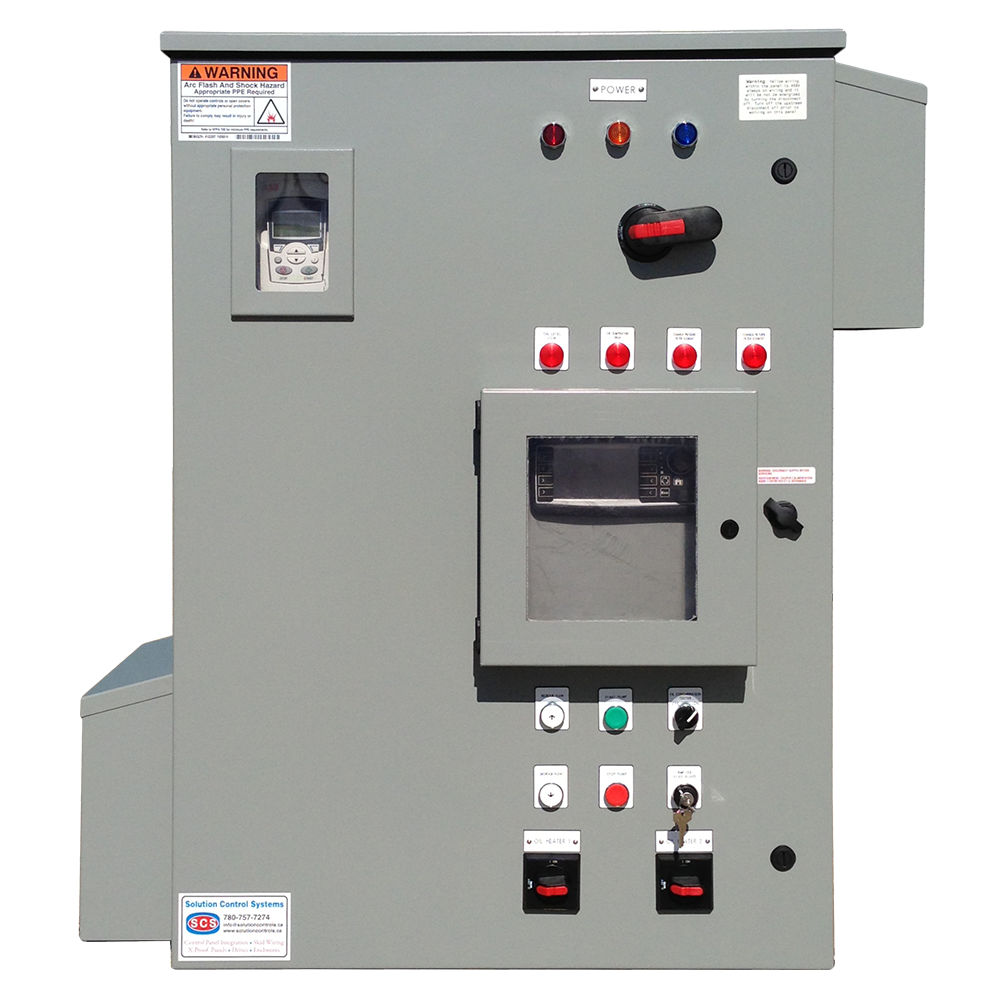 Pump control panels are the electric motors powering the mechanical pumps. Some of the crucial components of the pump control panel include:
Power components- for controlling the pump motor.
Sensors- for protecting the pump.
Pilot devices- having the operator control features.
An automatic pump operation may also require certain additional sensors. The pump control systems may be designed and customized for the specific applications and made following the specific requirements of a customer. They may also be sold in pre-packaged and simple forms.
Design of A Pump Control Panel
A pump control panel may control more than one pump. They are connected to the monitoring devices and sensors so that they can obtain information about the different process variables needed for control purposes. Some of these sensors and control devices may include:
Pressure sensors: that may be used to adjust the speed of the pump and to control it.
Flow sensors: that can verify whether the fluid is flowing through the pump or not.
Level sensors: ensure that dryness does not affect a pump.
Temperature sensors: used to know whether the pumps are running at optimal temperatures.
Motor overloads: to know whether any over current is affecting the pump.
Also Read: Factors to consider while selecting a Control Panel Design
Controlling Features of Pump Control Panels
A pump control panel provides multiple abilities, including the ability to turn the pump's power on or off, and the process control and process monitoring capabilities. The alarms may also be there.
The main power disconnect is for controlling the inflow of the main power. Pump controls may be present for controlling speed pressure, auto section, and system powering, among other aspects. A control device (including a float switch, a pressure switch, or a timer among others) can provide the directions, and a contractor switch may be used to turn the pump on/off. Monitoring may be accomplished through the status lights and the alarms for aspects like speed, pressure, and level. Pump control panels may also have the circuit breakers/fuses that may offer protection against the overloading and electrical faults.
All the components for providing the various functions are enclosed in an enclosure. An essential function of the pump control panel and enclosure, apart from running the pumps, is to protect those handling it. Hence it is vital to procure the pumps from a leading and reliable enclosure and panel manufacturer.